SUBOTECH DIY001 Brine Power DIY Self-assembled Motorcycle Salt Water Engine Robot Block Kit Children Educational Toys Kids Gift
Brine Power Self-assembled Motorcycle Robot for Kids Gift Toy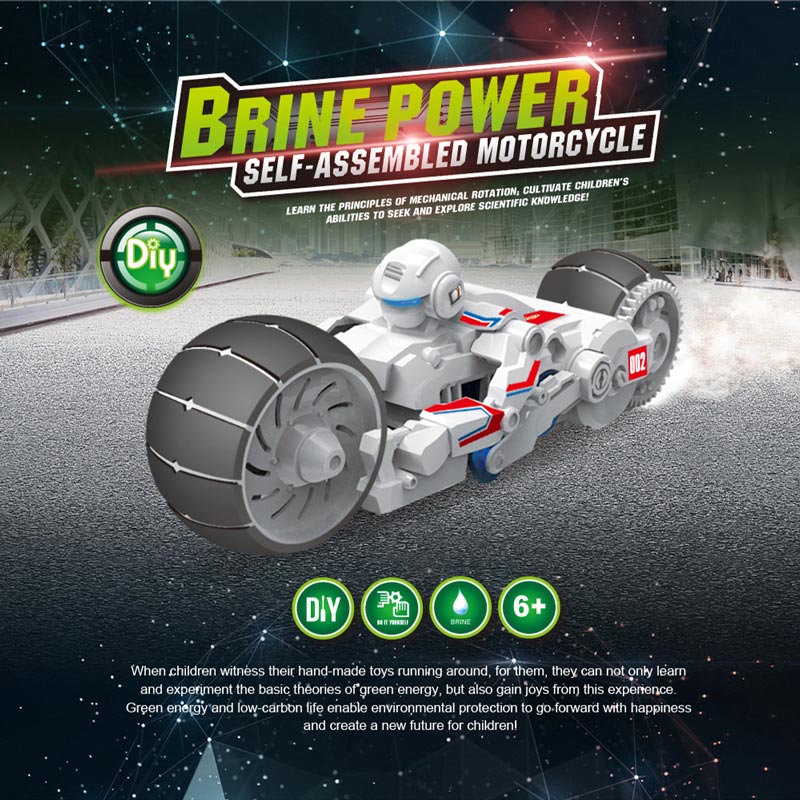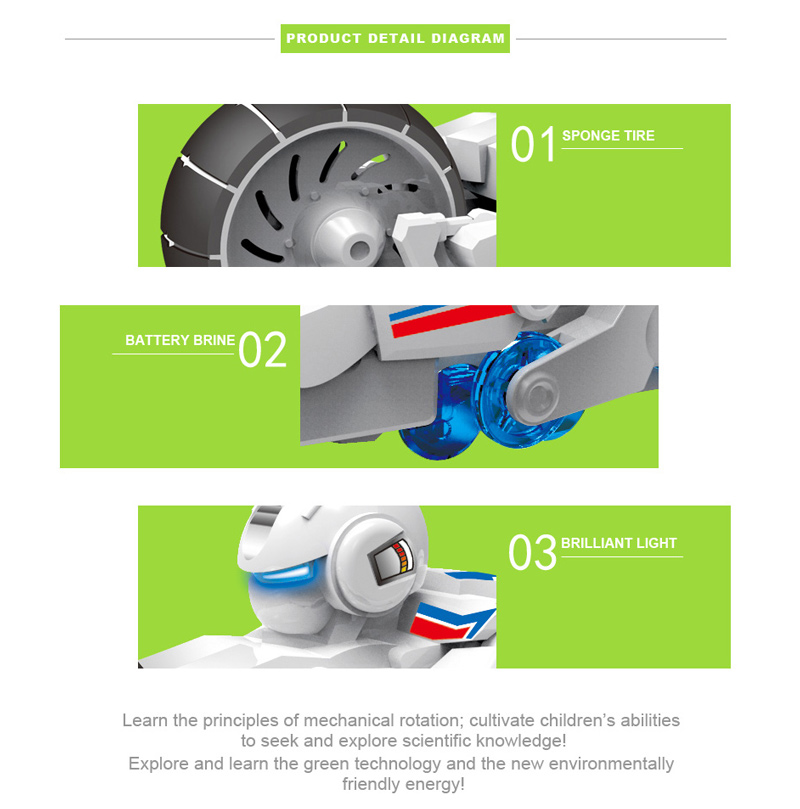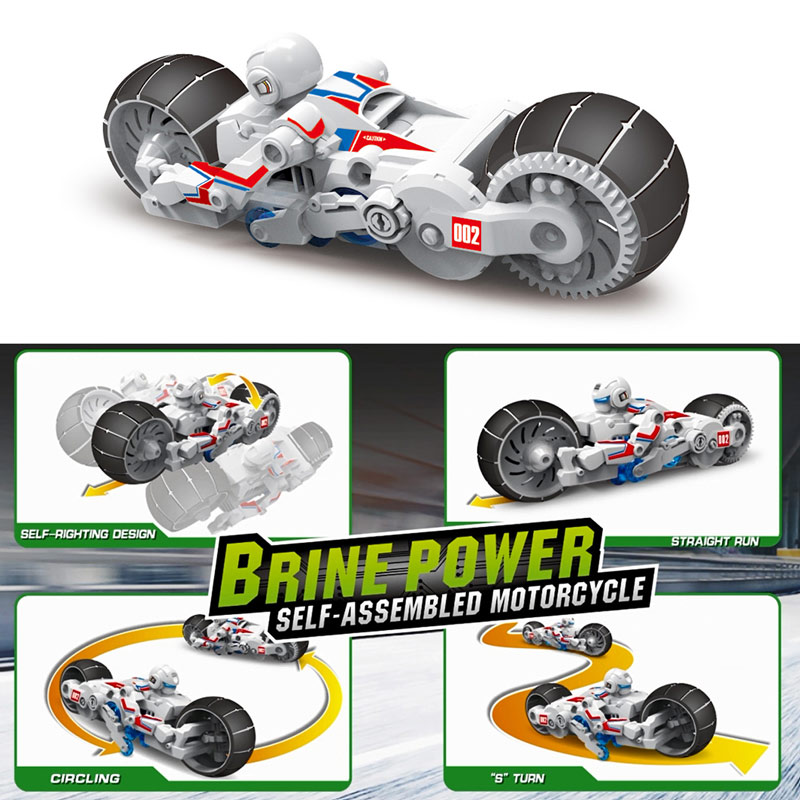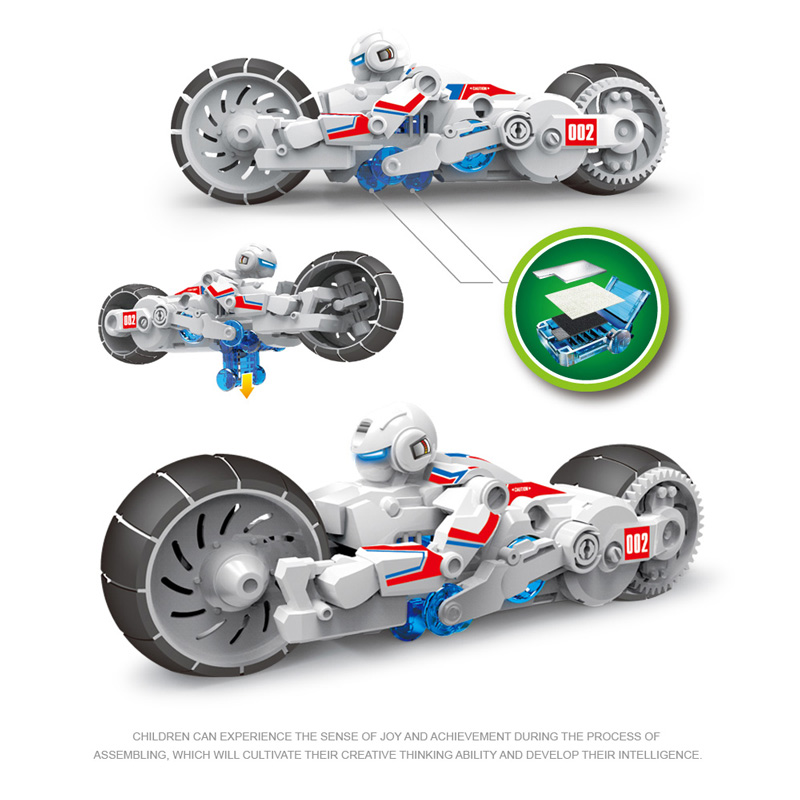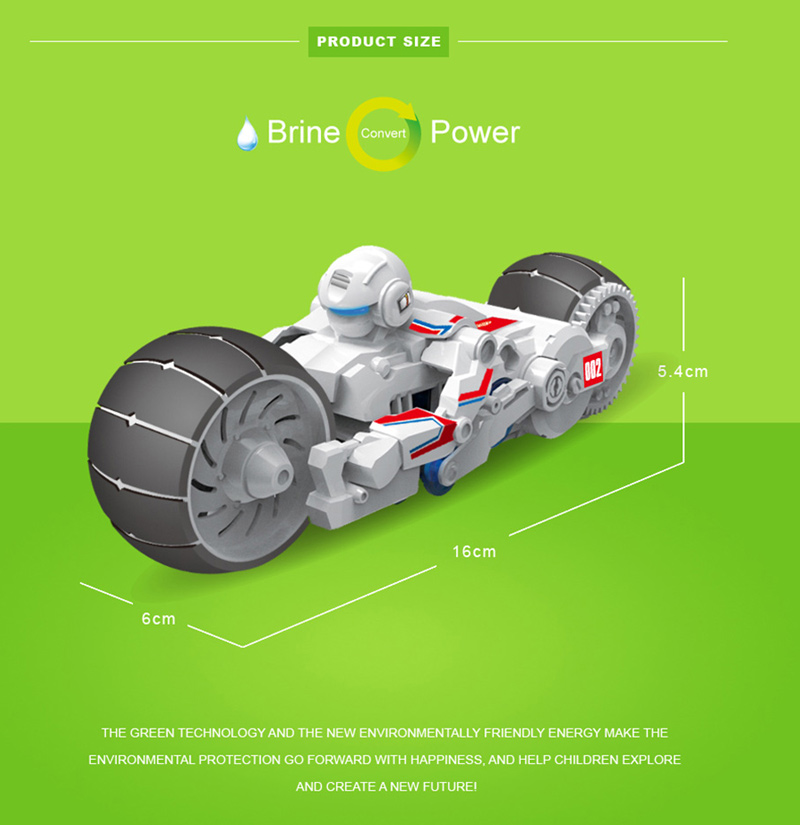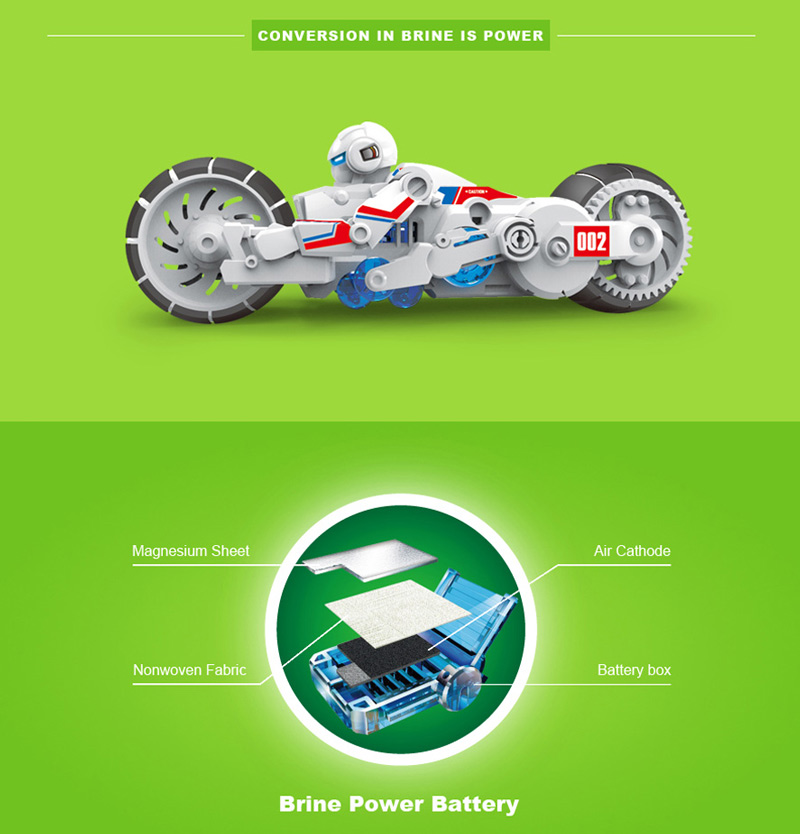 Features:
Light and safe plastic easy take for kids.
Just need salt water as the power; green salt water power is more safe for kids.
DIY blocks assembly experience, abandon the traditional boring education way, and cultivate a sense of self-success and learning interest.
Learn the principles of mechanical rotation, cultivate children's abilities to seek and explore scientific knowledge!
Knowledge acquisition, exploration, innovation, and development of children's abilities of independent thinking and practicing!
Performing assembly and competition with little partners can improve relationship.
Playing with children not only increases knowledge, but also cultivates the feelings between parents and children.
Specifications:
Name: Self-assembled motorcycle
Power: Brine power
Package Information:
Package size: 29.5 * 17.2 * 5.5cm / 11.6 * 6.7 * 2.2in
Package weight: 277g / 9.7oz
Gift box package
Package List:
1 * Brine Power Self-assembled Motorcycle Set
1 * Instruction