G.T.POWER 180A High-precision Watt Meter and Power Analyzer for RC Drone Aircraft Helicopter Car Boat
Know the power you are draining from your batteries on high power installations, read the Amps, Watts and the voltage all at once on one backlit screen. Very useful for fault finding, tuning, and testing installations. Current to 180A, Voltage to 60V.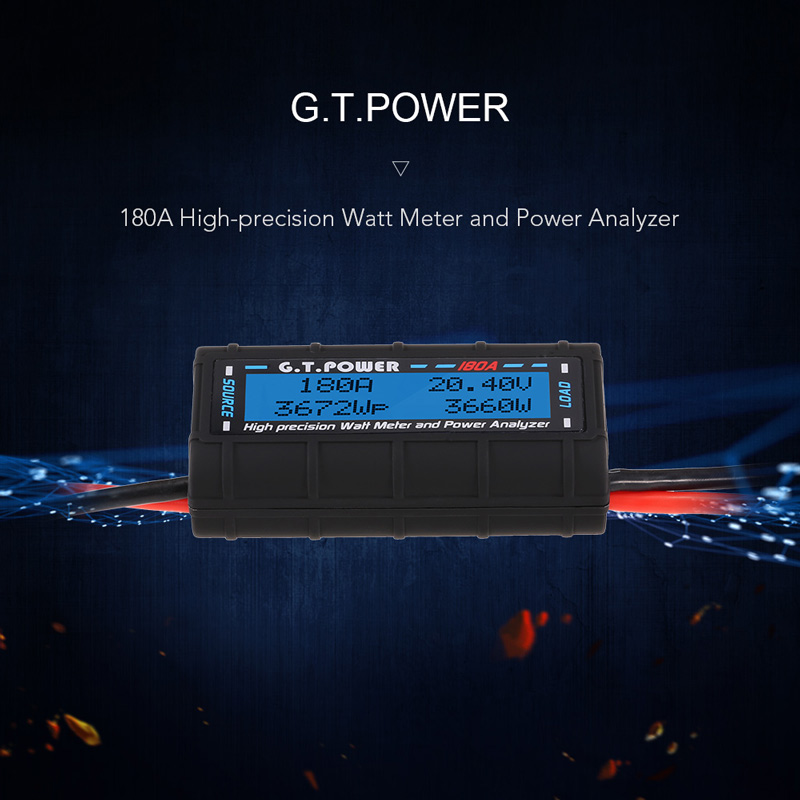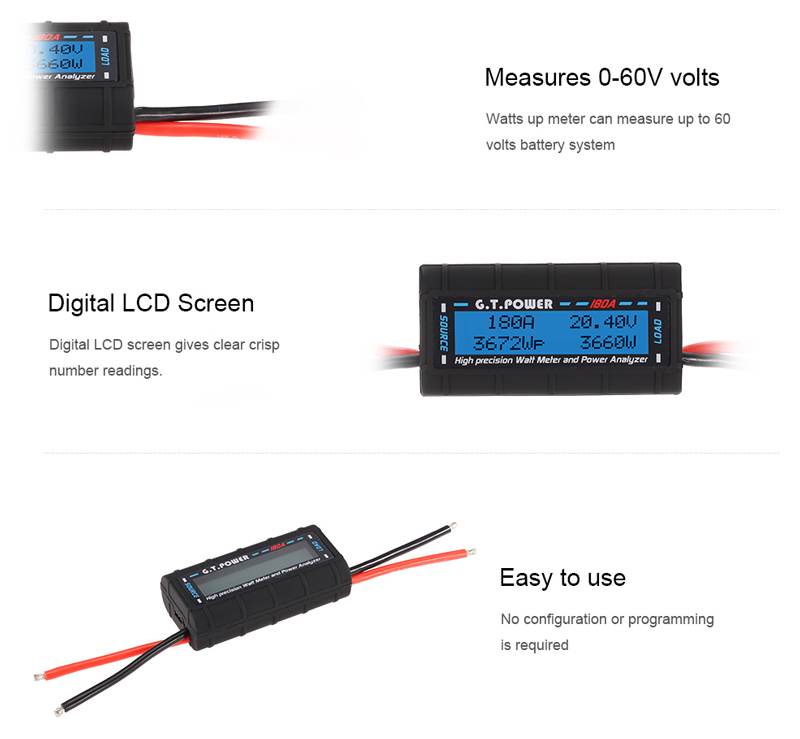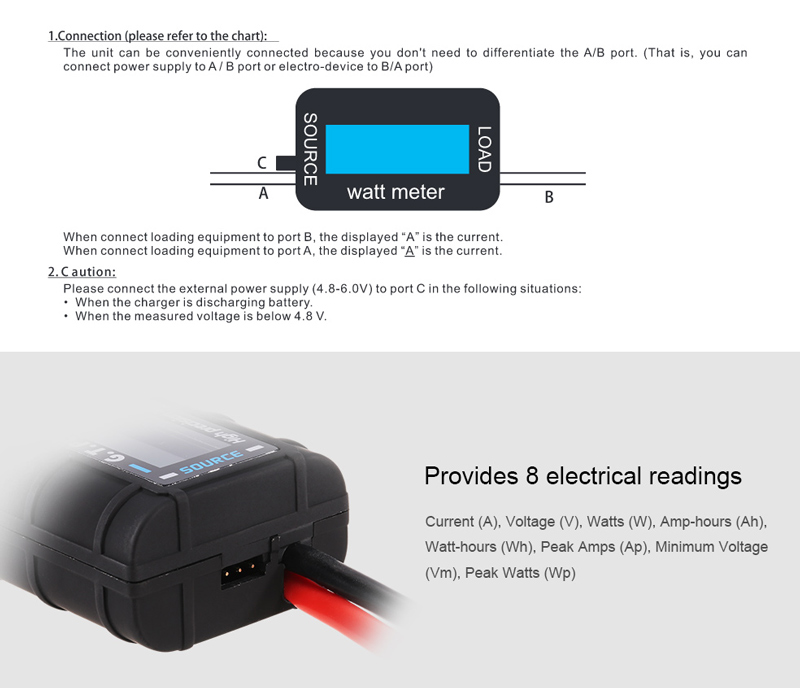 Features:
Measure the circuit safety and 8 main parameters of its performance.
Prevent the battery, motor, motor speed controller, wires and connectors from damages caused by high current.
Check the load voltage, set up the safety voltage.
Check the capacity and the performance.
Keep each cell's parameter balanced to make the charger work normal.
Detect the real working current of the receiver, servos and other devices to decide whether a UBEC is needed.
The unit can start to measure from 0V if there is an external power supply.
Specification:
Operating voltage: 4.8-60V
Current range: 0-180A, resolution 0.01A
Voltage range: 0-60V, resolution 0.01V
Power range: 0-6554W, resolution 0.1W
Capacity range: 0-65Ah, resolution 0.001Ah
Power drain range: 0-6554Wh, precision 0.1Wh
Display: LCD backlit
Dimension: About 84 * 42 * 25mm
Weight: About 82g
Package Information:
Package size: 12.2 * 8.2 * 4cm / 4.8 * 3.2 * 1.5in
Package weight: 135g / 4.7oz
Gift box package
Package List:
1 * G.T.POWER 180A Watt Meter and Power Analyzer
1 * Manual